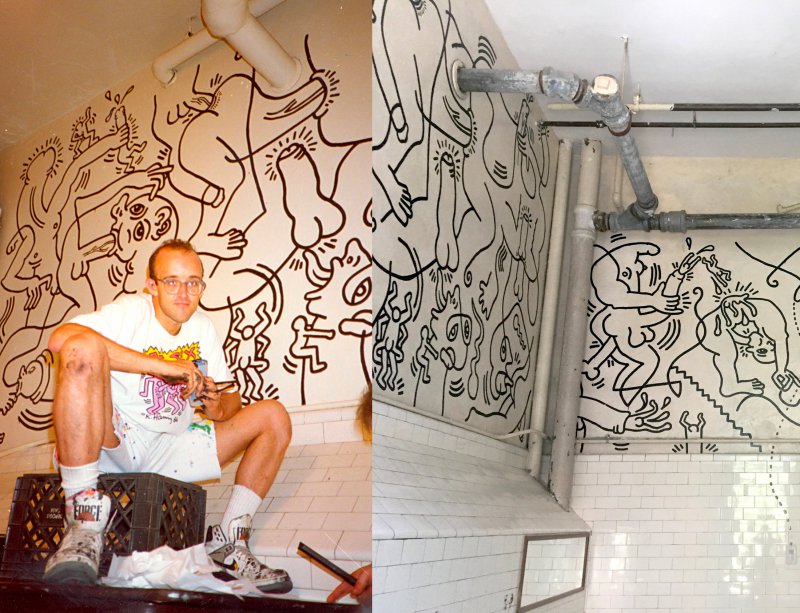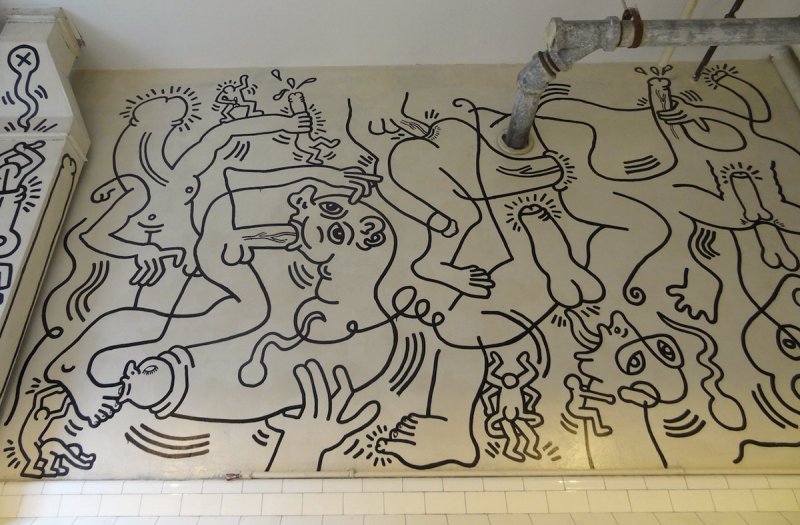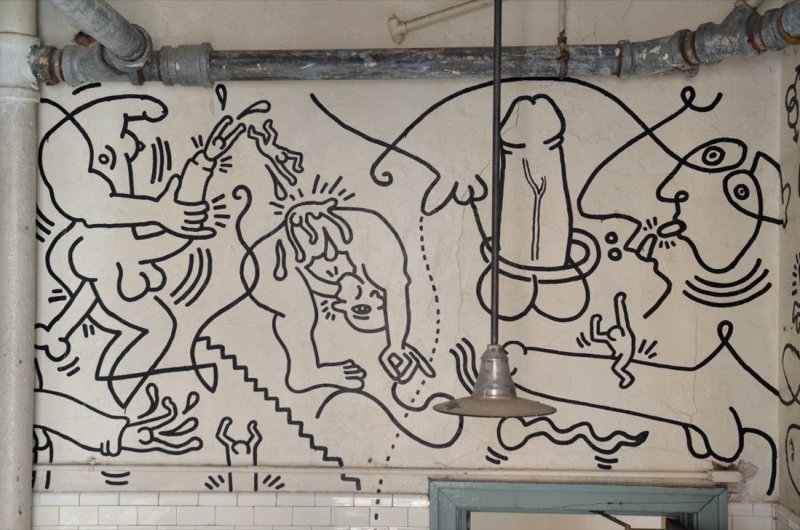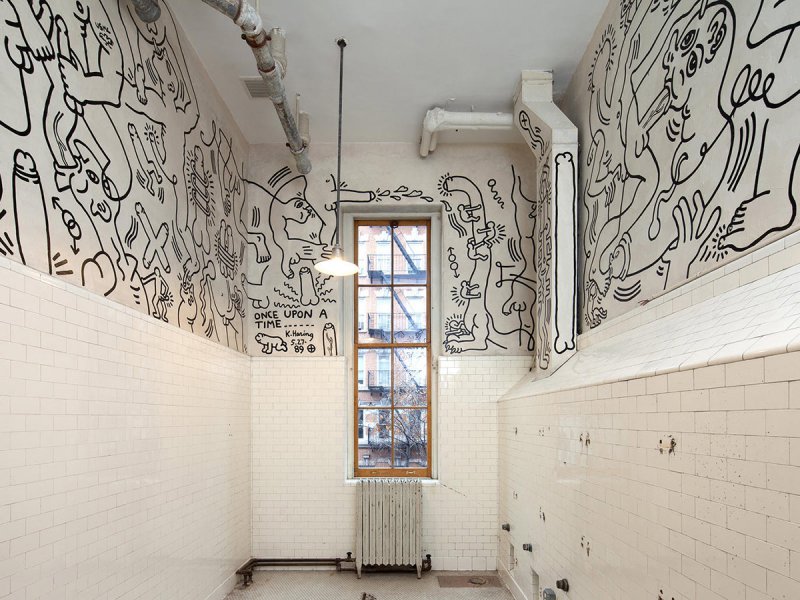 Keith Haring, Once Upon a Time, may 1989.
Many of Haring's public paintings have disappeared since they emerged from his prolific brush in the 1970s and '80s. The city government treated them as acts of vandalism, or they were rubbed away by the wear and tear of time. Luckily, though, one of his most audacious, masterful murals still stands—and you can find it in a bathroom that's open to the public every day of the week.

On a recent afternoon, I headed to the Lesbian, Gay, Bisexual, and Transgender Community Center on West 13th Street in downtown Manhattan. A large rainbow flag flapped above the entrance, and a man at the front desk directed me up a short flight of stairs: "The Haring's just up there. Hang out as long as you want." From just outside the bathroom, the corner of a painting was visible through a frosted glass bathroom door that'd been left ajar. It shows an erect penis emanating Haring's signature squiggles.

[…] Once Upon a Time was restored and opened to the public in 2012. Anyone who wishes can enter the light-filled room and, as the receptionist noted, stay as long as they like within the bounds of the Community Center's hours (between 9 a.m. and 10 p.m. Monday through Friday and 9 a.m. and 9 p.m. on Sunday). The space is now more of a monument than a working bathroom—the sinks and stalls were removed in the '80s—and it can accommodate a good number of people who come daily to sit, dance, and even do their homework under Haring's happy, sex-positive iconography.

Artsy, Alexxa Gotthardt, "Keith Haring's Most Risqué Mural Is Hidden in a Public Bathroom."
LGBT Community Center, Manhattan. 208 W 13 St, New York, NY 10011.