De l'avis du chat.
Fuyez.
---
Légitime défense.
Un pneu tue son agresseur.
---
Voies du Seigneur.
"God is trying to send us a message": Pastor who believes God wants to punish gays driven from home by floods.
---
Surströmming.
"French bulldog Ella tries Swedish fermented herring, by Oscar Johansson."
---
Pauvre France.
"Ce que cette polémique autour du burkini révèle de l'état de la société française est terrifiant. Intransigeance et perversion de nos valeurs. Intolérance et fantasmes nourris par des peurs respectables attisées par des médias plus à la recherche d'émotionnel et de compassionnel que d'information. Vous rappelez le droit et vous êtes immédiatement collabo-islamique payé par les lobbies saoudiens. Vous vous opposez au burkini et vous êtes islamophobe et raciste. Et là encore, "les choses entraînent les choses, le bidule crée le bidule". »
---
Mimétisme.
De l'effet sur une minette d'avoir grandi en compagnie de Bullmastiffs.
---
Salades de la science.
Science shows that men who eat salads smell more attractive to women.
---
Regard.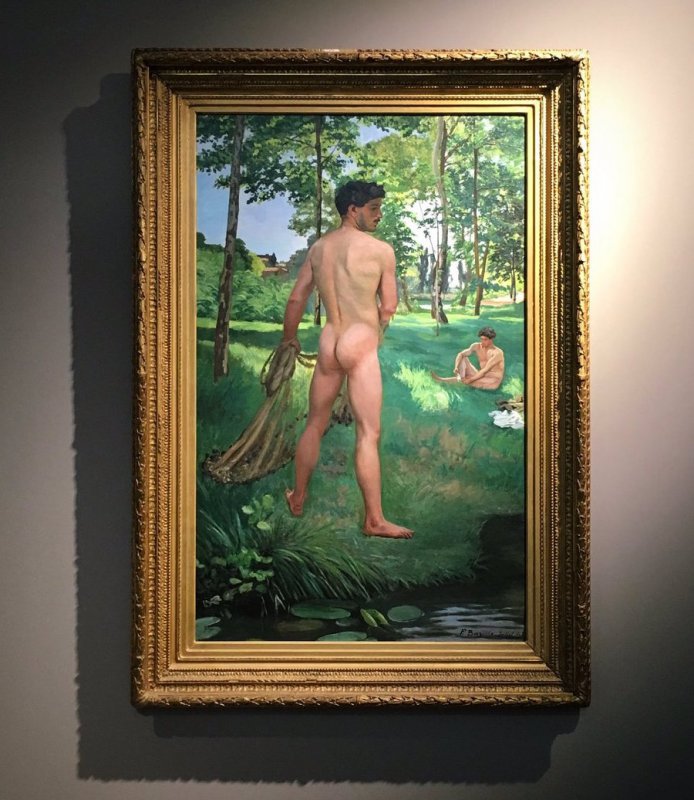 Frédéric Bazille (1841-1870). Le Pêcheur à l'épervier, 1868. Huile sur toile. 137,8 x 86,6 cm. Remagen, Arp Museum.
Exposition "Frédéric Bazille, la jeunesse de l'impressionnisme."
---
58 secondes.
"すいか猫."
  #vrac